Meet Patti Riozzi
V.P. Residential Loan Officer, NMLS# 649009
"No matter where you are in the home buying process, I can help."
Patti proudly serves mortgage borrowers located in Northern Ulster, Northern Dutchess, Columbia and Greene Counties of New York. She is a full service Residential Loan Officer and is ready to assist you with your purchase or refinance needs. Patti has over 30 years of experience working with home buyers in the Mortgage Industry in the Hudson Valley and takes pride in her work. She can assisted borrowers in all aspects of the mortgage process and can help you achieve your dream of owning a home. Patti can walk you through Sawyer Savings Bank's Exclusive First Time Homebuyer Program, where qualified borrowers can receive 100% financing for loans up to $350,000.00, if qualified!
Ready to get started? Let's find your perfect mortgage, together.
*certain restrictions apply. Must meet qualification guidelines
Want to learn more about the Mortgage Process?
Download my helpful PDF guide that explains the mortgage process right here in the Hudson Valley. It explains in a simple 13 step process what to expect while obtaining your dream of home ownership.
Looking for the different types of mortgages we offer?
Look no further!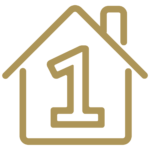 We want to help you achieve that feeling of pride and accomplishment when you are handed the keys to your first home!
*certain restrictions apply. Must meet qualification guidelines
Refinance
Refinancing may be the solution for you. By doing so you may be able to reduce your monthly payment, payoff your mortgage sooner by reducing your loan term, pay off or pay down on your credit cards or installment loans, or make home improvements .
Home Equity Loans
Competitive rates, Flexible terms, Low closing cost options*
Fixed or variable rate loans, No annual fee
Interest may be tax deductible
*The no cost option has a three-year recapture feature
Construction Loans
Pre-qualification • Land Loans • Curbside funding
Flexible draw schedule for loan advances
Interest only payments on the money advanced as the work progresses
*Certain restrictions apply. Must meet qualification guidelines.
Contact us for rate information. Should you have any inquiries or direct complaints, contact us at Sawyer Savings Bank, P.O. Box 35, Saugerties, NY 12477 or at our toll free number 888-772-1871. Sawyers Savings Bank is registered with the Superintendent. Should you have other concerns or complaints, please contact New York State Department of Financial Services Consumer Assistance Unit at 1-800-342-3736 or by visiting the Department's website at www.dfs.ny.gov.