Buying a home may be one of the largest investments you will ever make.
Sawyer Savings Bank is here to listen to your financial needs and help you get the best interest rates and home loan conditions. Since 1871, our local expertise and experience have made us the bank of choice for homebuyers in the Hudson Valley just like you.
Whether you're buying, building or bettering your home, our mortgage experts are here to walk you through a smooth mortgage loan application process while providing best-in-class service. With local branches in Saugerties, Highland, Marlboro, and New Paltz, and a familiar face to walk you through your purchase, we want to help make your dreams a reality.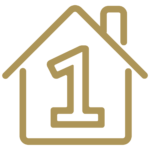 We want to help you achieve that feeling of pride and accomplishment when you are handed the keys to your first home!
Products, interest rates, and fees shown here are available to borrowers with an excellent credit history.
Ready to get started?




Let's find your perfect mortgage, together.