Boost your savings power.
Saving for your retirement or to help manage health care costs? Looking for personal savings products that will earn a higher rate of interest? Whether it's a CD, IRA, HSA, Certificate of Deposit, Individual Retirement Account, Health Savings Account, or another savings product, Sawyer Savings will help you make the right choice.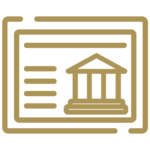 Certificates of Deposit
$500 minimum balance to open, penalties may be imposed for withdrawals before maturity
Monthly interest can be accrued in the account, transferred to your Sawyer Savings Bank account or mailed to you by check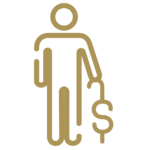 Individual Retirement Accounts
Traditional IRA's
ROTH IRA's
Contact us for more information on which type of account is right for you
HSA Checking (Health Savings Account)

Do you or your employees participate in a high deductible health insurance plan? If so, you could all qualify for a health savings account (HSA).
HSA's can help you save for expenses that you may need to pay because of a deductible.
HSA's earn a competitive rate of interest, qualify for a Sawyer Savings Bank Mastercard Debit Card, have no minimum balance requirement and no monthly maintenance fees.
Benefits to Employees
• Contributions are pre-tax dollars and can lower your taxable income.
• Withdrawals are tax free for qualifying medical expenses.
• Money rolls over year after year for use even if they leave your current medical plan or employer.
• HSA funds can be used for the employee, their spouse, or any dependent they claim on their tax return.
Benefits to Employers
• Sawyer Savings Bank can help you set up direct deposit into a health savings plan for employees who would like to participate.
• HSA's make lower premium cost, high deductible health plans more appealing to employees.
• As an employer you can contribute to your employee's HSA accounts as an added employment benefit
There are limitations on annual contributions and what type of medical expenses qualify under the plan, it is best to consult your tax professional if you have any questions on how an HSA would affect your tax filing status.
Call your local branch or email customerservice@sawyersavings.bank to set up and appointment to talk to someone about the benefits of opening a health savings account for you or your employees.
*Interest rates are subject to change at any time, account must maintain a balance of $500.00 or more to earn interest.